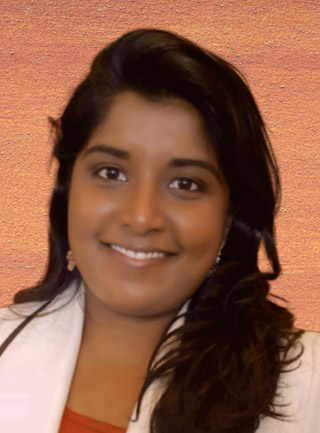 Sudha Meghan, M.D.
Managing Director, Hummingbird Health Project
Dr. Sudha Meghan serves as the Managing Director of the Hummingbird Health Project, a digital public health initiative focused on improving continuity of care and health disparities, through technology and process innovation. The vision of Hummingbird Health is to support communities by creating a patient centric health ecosystem. By applying digital transformation and information modernization best practices, the organization aims to bridge together health education, data, systems, and social services. The Hummingbird Health platform intelligently serves patients, providers, as well as public health leadership, and is coupled by operational expertise on optimizing data and field operations, and orchestrating technology deployments.
Dr. Meghan's research has been focused on health economics and health behavior. Research impacts include addressing health disparities relating to genetic diseases and traumatic brain injury, as well as investigating the market for health insurance in developing countries to support emergency and maternal health services. Dr. Meghan previously worked in designing and deploying artificial intelligence solutions for clinical and customer experiences, as well as strategy and operations consulting. Starting her career at Deloitte, Dr. Meghan has helped leading life sciences, payor, and provider organizations with patient engagement, technology implementation, and operations.
Dr. Meghan also serves on advisory councils for indigenous and minority healthcare access, as well as telehealth policies. Dr. Meghan studied in the Vagelos Life Sciences & Management Program, at the University of Pennsylvania, with concentrations in neuroscience and health care management, and earned her medical degree at the University of North Carolina School of Medicine.