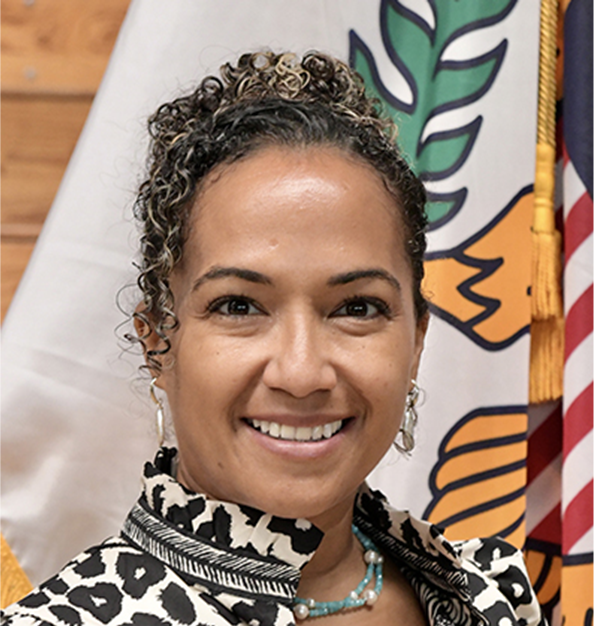 Michelle M. Francis
Director | Office of Health Information Technology Office of the Governor
In October 2021, Governor Albert Bryan Jr. signed an Executive Order establishing the Office of Health Information Technology under the Office of the Governor and named Michelle Francis as its executive director as part of his Healthier Horizons Initiative to pursue innovative health technology solutions for the greater good of the community.
In this role, Michelle leads the development of USVI health IT strategy and implementation, advises on federal health IT standards, policies and investments, coordinates government agency health IT projects, and creates spaces for collaboration on transformative health IT initiatives that include the implementation of a territory-wide HIE, telehealth, data interoperability, privacy, and security.
Michelle, a native of St. Croix, returned to the USVI from Chicago bringing over 20 years of leadership and healthcare industry experience into the role. She has achieved significant accomplishments in healthcare, including implementing enterprise-wide, health technology solutions for hospitals and health systems; transformative market engagement and health education campaigns; development of research based strategic and growth plans; and the development of an Accountable Care Entity, which was a Chicago-based health plan and medical home comprised of four (4) different hospitals, twelve (12) FQHCs, 800 physicians and over 60,000 members in Chicago. Her rich experience in healthcare and ability to think outside of the box combined with sharp problem-solving skills result in actionable solutions and have laid the foundation for the role she now assumes.
The Office of Health Information Technology will serve as a collaboration hub to convene stakeholders and facilitate collaboration between providers and government agencies. The Office is further focused on continually identifying and advocating for health technology enhancements that provide the highest quality, best experience, and the greatest value in health care.
Michelle graduated high school from Country Day School in St. Croix, and then Wheaton College in Illinois with a B.A. in Political Science. She furthered her studies and experience in Sustainable Development in Perth, Australia.  She gained international experience in St. Lucia, Australia, Indonesia, Timor-Leste, India, and the Philippines. Back in the US, Michelle managed clients across the nation while residing in San Diego and Chicago. While a self-described adventurer and pioneer, Michelle says it is her two boys that keep her life interesting and active.