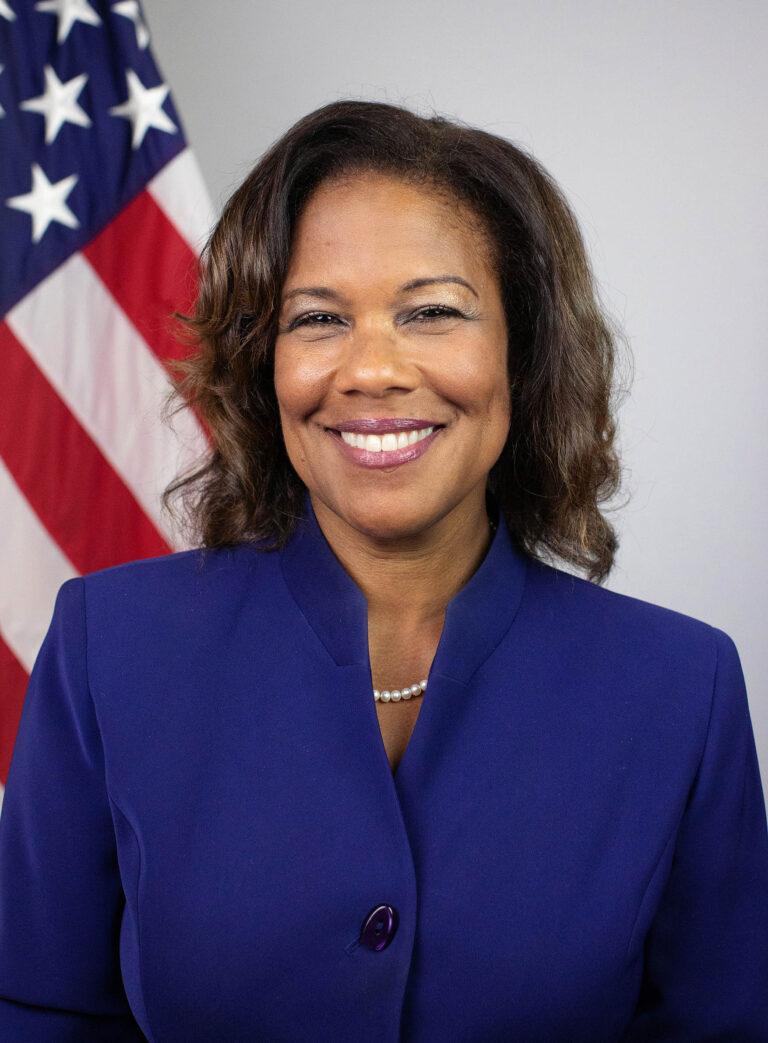 Sandra Elizabeth Ford,
M.D., M.B.A.
CEO of BFT Consulting, LLC
Sandra Elizabeth Ford, M.D., M.B.A. is the CEO of BFT Consulting, LLC. A Board-Certified Pediatrician, she has served in executive leadership roles at the local, state, and Federal levels. In her most recent role as the Special Assistant to the President for Public Health and Science in the White House Domestic Policy Council, Dr. Ford's portfolio included the Centers for Disease Control (CDC), the National Institutes of Health (NIH), and the Administration for Strategic Preparedness and Response (ASPR). Her work during her tenure at the White House focused on health equity, maternal and child health, emergency preparedness, social determinants of health (SDOH), and emerging infectious diseases, including monkeypox, ebola, and COVID-19. She is the principal author of the White House Action Plan identifying whole-of-government policy actions to address SDOH with the ultimate goal of improving both health equity and health outcomes.
Prior to assuming her role in the Domestic Policy Council, Dr. Ford was District Health Director of DeKalb County and Chief Executive Officer of the DeKalb County Board of Health, a position she held for 16 years. In this role, Dr. Ford directed clinical and population-based services for DeKalb's 760,000 residents who speak more than 130 languages and dialects. Under her leadership, DeKalb County Board of Health received over $40 million in grant funding to address obesity, physical activity, nutrition, asthma, and smoking cessation. Her maternal and child health initiative, M.O.R.E. (Mothers Offering Resources and Education) has received national recognition and has been supported by entities as diverse as United Way and R&B icon Usher Raymond.
While Dr. Ford was serving as District Health Director for DeKalb County, she also served as the Interim District Health Director for Fulton County (population 1.04M) from 2019-2020 during the COVID-19 pandemic. Her knowledge and expertise were essential when facing the COVID-19 crisis, and she was instrumental in ensuring the safety of the citizens of DeKalb and Fulton Counties simultaneously while still overseeing core public health services in both counties.
From May 2008- July 2009, Dr. Ford served as Acting Director of the Georgia Division of Public Health, where she orchestrated the agency's reorganization. There, she also led the development of policy and legislation pertaining to public health and enforcing related laws and regulations.
Dr. Ford's Public Health career began in April 2003, when she was appointed Florida Department of Health's Deputy State Health Officer/Deputy Secretary for Children's Medical Services, where she was responsible for the oversight of all health services for children with special health care needs in the state.
Dr. Ford received a bachelor's degree in Psychology from Stanford University, a Medical degree from Howard University's College of Medicine, and a master's degree in Business Administration with a focus in Health Services Administration from Howard University's Graduate School of Business.
Dr. Ford has held faculty positions at Howard University's College of Medicine, Rollins School of Public Health at Emory University, and Morehouse School of Medicine. She has also served on a number of advisory boards. Her dedication to minority health, health inequities, and public safety has led to appearances on CNN, CNN International and multiple local Atlanta stations, including FOX, ABC, CBS, NBC, and NPR.