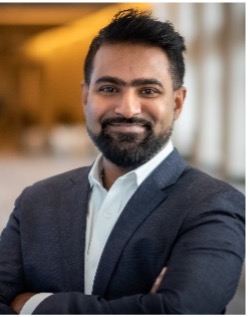 Pravith Nambiar
Director/Sr. Partner, The Chartis Group
Pravith Nambiar is a Director (Sr. Partner) with The Chartis Group with more than 15 years of payer advisory experience. He has led large-scale, enterprise, and multi-year roadmap initiatives and provided expert approaches to complex healthcare problems with a deep focus on key business drivers and stakeholder needs.
Mr. Nambiar leads strategy engagements where he outlines paths for growth, including expanding business lines, entering new markets, and commercializing assets for diversification. Pravith also focuses on cost containment strategies to strengthen margin by driving efficiency within the network and clinical and administrative functions and designing social determinants of health (SDOH) framework and execution model that is financially sustainable for long-term investment and addresses health equity challenges by integrating behavioral health with broader medical care delivery. He is recognized for his expertise in business architecture for new and existing products, as well as for new business opportunities.
Highlights of Mr. Nambiar's recent project work includes developing a $500M growth roadmap for a Medicaid payer with a focus on special needs children, leading a ~$1B growth strategy for a Medicaid payer to expand into multiple government business programs, reducing the cost of care by $32M through interventions targeted at homelessness and other SDOH & behavioral health needs, addressing the $2.1B provider data management problem through multi-payer collaboration, and targeting $840M of coordination of benefits inefficiencies between payers and providers. He is also responsible for leading the firm's work in leveraging artificial intelligence and machine learning to address payment integrity challenges.
Previously, Mr. Nambiar was a Vice President with crankfrog, a top healthcare payer advisory services firm, before it became a part of The Chartis Group in 2022. Prior to joining crankfrog, he was at Acero Health, a technology health start-up, where he held roles in product strategy and business architecture. Early in his career, Mr. Nambiar held roles as a technology consultant in Accenture's Health practice where he helped clients define and implement digital solutions and execute complex system redesigns.
Mr. Nambiar holds a Bachelor of Science from Anna University in Industrial Engineering.