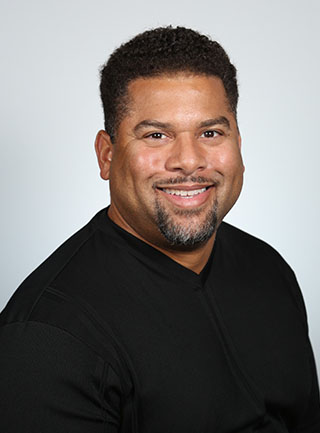 As the son of two farming families, Damon House grew up in New York City hearing the competing challenges that disparate communities face to compete effectively in today's economy –Wall Street vs. Main Street. As a Marketing graduate with a technologist spirit and a growth mindset, he knows there is always something more that can be done to change the outcomes for an organization and community.
Over the past twenty-five years, Damon has worn several hats. He has been a Strategist (Thinker), a Deployment Director (Doer), and a Community Engagement Manager (Communicator). Putting these into action, he has the range to work with C-Suite executives on digitally transforming their organizations, mentor innovation competitions for NASA and the US Department of Energy, and speak at the United Nations as an expert on the value of economic development in underserved communities.
Most recently, Damon was a Senior Business Program Manager for Microsoft's Global Consulting Services division. He managed the strategy of innovation & digital transformation for Healthcare and Education solutions helping companies to become data & intelligence driven organizations across their executive strategy, business use cases, and technological solutions. He helped companies to harness resources that enabled and empowered their businesses to succeed with achievement for the bottom line as well as with value to the community. During his five years with Microsoft, he supported well over $500M in consulting sales across Healthcare and other industries in the US and abroad.
Damon passionately focuses on community development for societal impact. He collaborates on the development and implementation of programs in support of communities of color in the US, Caribbean, and Africa. He successfully developed opportunities for transformation in these communities, and he received Microsoft's US Public Sector Heroes Award in 2021 for outstanding support of community engagement.
He works tirelessly at the intersection of education, innovation, technology, industry, and entrepreneurship to help historically underrepresented and underserved communities to achieve more. Damon has a long success record for bringing together Federal, Corporate, and NGO Partners to engage advocacy, policy, and transformational opportunities in underrepresented communities.